Interdisciplinary Educator
Leadership, Innovation, and Creativity Coach
I came to realize that emotions play a role in almost everything - collaboration, efficiency, focus, resolving conflicts, making good decisions, etc.. Mindful regulation of emotions can empower us towards positive outcome; if we are blind to them it's harder to achieve those things… While we were learning in the class, the exercises BeiBei had us do felt like a mini-vacation…
HONGMEI Z.
AVP, E Ink Corporation
Thank you for the amazing talk you gave on Tuesday – the group loved learning about how to drive innovation internally and had a great debate on their ride back about your 'exploration vs. exploitation' discussion.
RAAJAT G.
Monitor Deloitte (on behalf of a Canadian bank)
I was drawn to this workshop to connect the dots between art and innovation, and "Who Am I" was a perfect starting point. What I discovered was a group of wonderful women who are all interested in having this conversation. "Who Am I?" is not a question to be answered. It's a journey to experience.
CHANNING B.
Product & Global Expansion Leader, Amazon
Our corporate focus is on culture. BeiBei's course really gave me a way to tie innovation to culture.
(Executive Participant)
"Mastering Innovation" program, The Wharton School Executive Education
Without a doubt BeiBei was a great coach to our team for the Corporate Entrepreneur Program at Stanford University. As we embarked on our project developing an innovation ecosystem, she helped us build our team very quickly, with rich domain expertise, skillful intervention and guidance. She also put us in contact with several well-known Silicon Valley entrepreneurs, being a valuable asset to the task. As a teacher she was respectful and committed throughout the whole learning process. She was a great listener and a generous mentor.
FELIPE M.
BU Director & Head of Innovation, OSDE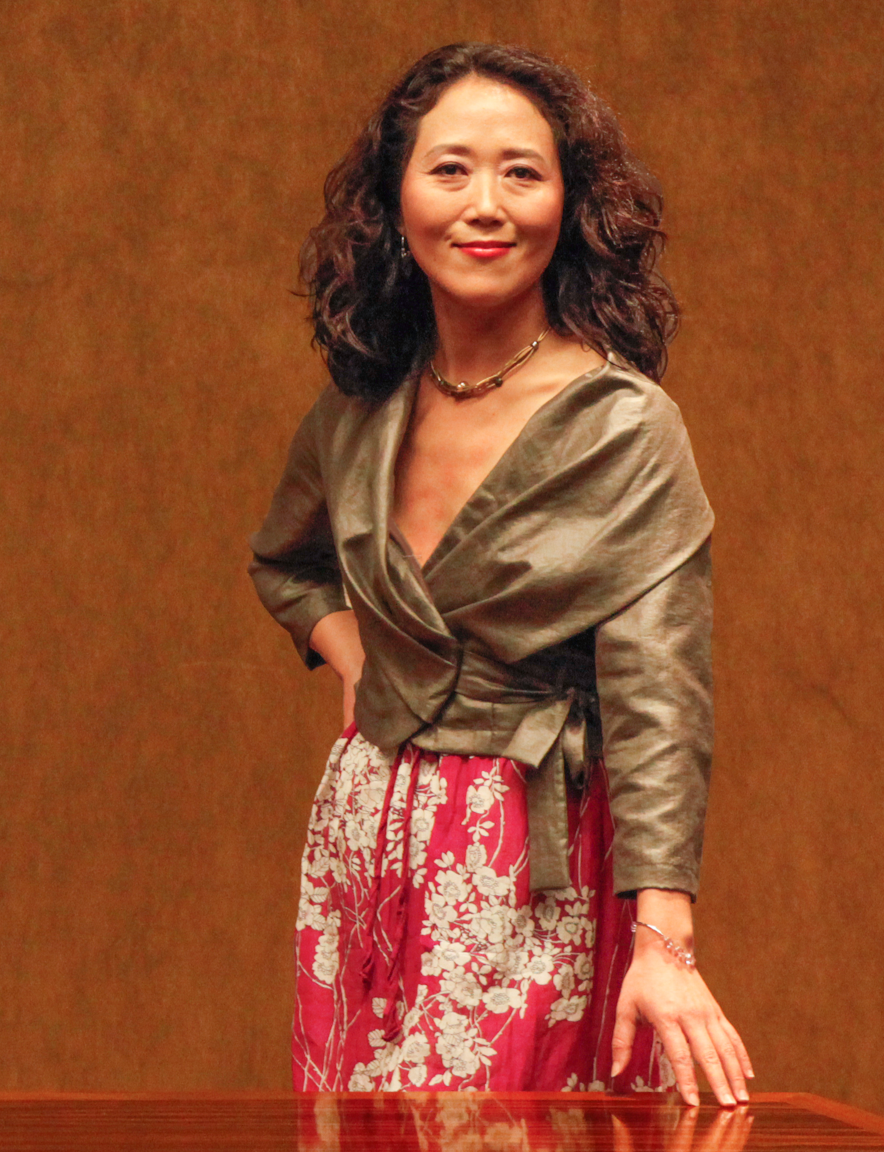 Hello, I am BeiBei. I am an interdisciplinary educator, an ArtScience creative fusionist, and an ICF and NeuroLeadership certified coach applying brain-based methodology to the development of high-performing leaders.
I orchestrate revolutionary learning experiences through Essinova, a polymathic academy applying art-thinking, neuroscience, creative leadership, and Renaissance learning to human development and innovation.
I also teach regularly at Stanford Graduate School of Business Executive Education.
SPEAKING
Inspiring the next frontier leaders and innovators, who dare to think differently.
Like my teaching, my speeches are not just talks but multi-sensory and participatory experiences. The audience are engaged not only intellectually but also creatively and sometimes physically.
Here are some sample topics:
| | |
| --- | --- |
| Talk to me if you are a(n): | seeking: |
| enlightenment-minded leader: | wisdom, charisma, originality, poetry, grit, liberation from corporate cliché |
| creative catalyst: | permission, legitimacy, fortitude, flourishing |
| artrepreneur / ideapreneur/ otherpreneur not supported by tech startup ecosystems: | thought partnership, strategy, novel business models |
| nerds and geeks: | muse, aesthetics, social grace, persuasion |
| polymath not conveniently fitting any box: | pride in that misfit, possibility to profit from it |
| geniuses still on the side of lunacy: | better chance of crossing that fine line |
| lost soul: | rescue, direction, sense of purpose |
| broken heart: | healing, love, wholeness |
| tortured art-on-the-sider: | more options to configure vocation and avocation |
| anyone: | ikigai |
CONTACT
+1.415.816.2830
What do you need help with?
Let's start with a conversation.
Book your time on the calendar here or scroll down to simply email me. You are also welcome to subscribe to our newsletter!